If you need any information on this website translated, please contact us. - আপনার যদি এই ওয়েবসাইটের কোনো তথ্যের অনুবাদ প্রয়োজন হয়, আমাদের সাথে যোগাযোগ করুন। - Proszę pytać, jeśli chciałbys, aby coś zostało na tej stronie przetłumaczone. - Burada tercuman lazimsa, lutfen bize bildirin - Если вы хотели бы что-нибудь на этом сайте переводе, пожалуйста, свяжитесь с нами - Nếu bạn muốn chúng tôi dịch bất cứ điều gì trên trang web này, xin vui lòng liên hệ với chúng tôi.
24.9.2018
Last week, the children voted for the new House Captains and School Councillors. It was heartening to see democracy in action and the children demonstrated such courage when pitching their campaigns! The support for Jeans for Genes was fantastic and the amount raised will be shared when we have finished counting the pennies.
School tours have started in earnest for next year's intake and it is lovely to see the school through the eyes of our visitors. Manor Fields children are calm, utterly charming and it is a privilege to see them engaged in their learning.
Coming up:
At 6pm on Monday, we will hold the first HSA meeting of the year – do come if you can

At 9:15 on Tuesday, Year 6 will host our Macmillan Coffee morning. Everyone is welcome to come and enjoy some cake whilst raising money for charity

On Wednesday afternoon, a visitor from the Pinkery Centre is coming to visit Year 6 (children and their families) to explain just how exciting next year's trip to Exmoor will be!

Good Learning assembly is on Thursday morning

We will celebrate "European Day of Languages" on Friday. The children will 'jet off' to learn all about the food, music, customs and culture of another country

At 6pm on Friday, the HSA Pyjama Party will take place. All infants are invited to return to school for an hour of stories, milk and cookies

.

What fun!
Down's Syndrome Association
Please see the letter below from the Down's Syndrome Association to thank us for the donations they received as a result of the Lots of Socks day.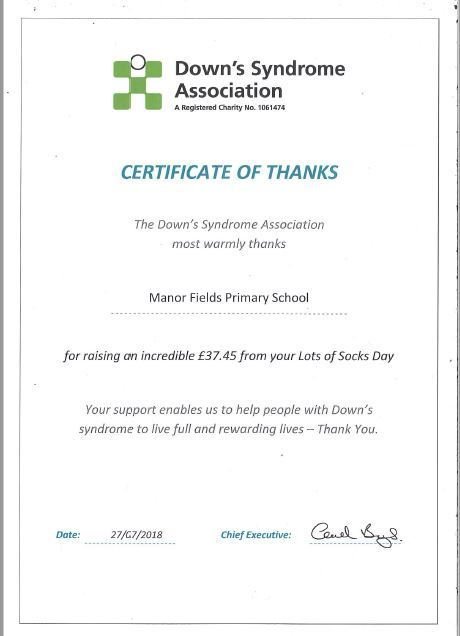 Summer Fayre 2018
As a community we raised an amazing £2,100 at the Summer Fayre. Thank you to everyone who helped, supported and joined us on the day, it was a huge success.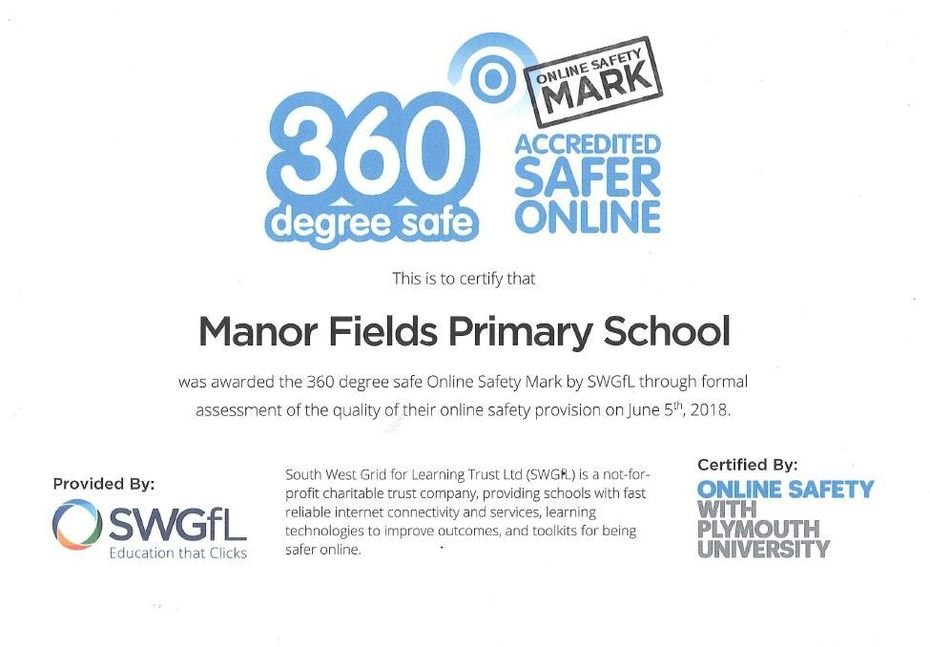 360 Degree Safe Online Safety Mark
This week Manor Fields have been awarded the above internet safety award, which demonstrates our school's commitment to internet safety. Mrs Castleman worked very hard for this award with help from staff, governors, parents and children.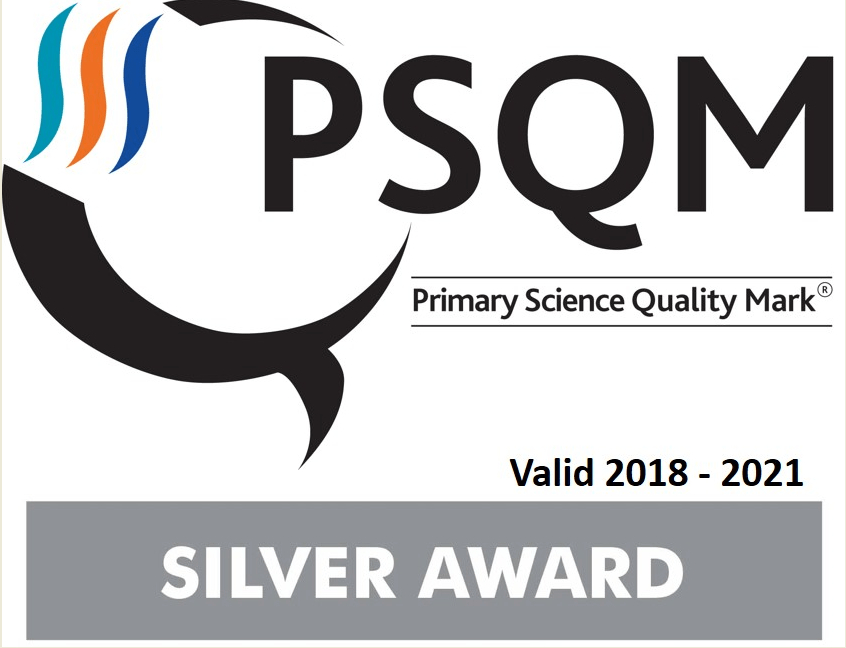 Primary Science Quality Mark - Silver Award
Manor Fields Primary School have been awarded the Primary Science Quality Mark. Mrs Fielding applied for this prestigious accreditation and last week we received confirmation that we have been awarded the Silver Level mark. Mrs Fielding will represent the school at an award ceremony in London later this year.
If you would like to pay for school dinners or trips online please ask at the office for an activation letter and login using this link - https://www.scopay.com/login.html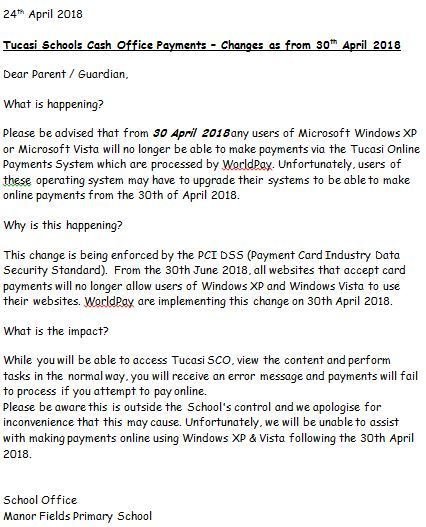 Please click here for a direct link to the online application for Free School Meals.
The NSPCC have launched a new whistleblowing campaign so please visit our safeguarding pages in the About Us section for more information.
Did you know that O2 offer a free "Parental Control" service to help families to protect their children while they're online? They can enable you to restrict children's web access via their mobile to a limited number of sites which are suitable for children.
For information on Wiltshire Local Offer click on link below: